We deliver digital peace of mind, from mainframe to mobile.
Founded in 1986 by Anne Davison, RFD & Associates, Inc. focused on partnering with public sector clients to design, develop and implement technology solutions to automate business processes. Headquartered in Austin, TX, RFD worked with many agencies at the state, county and local level while also continuing to strengthen our footprint and reputation of IT delivery in the private sector. Delivering IT solutions over 30 years has provided the opportunity to follow many of the IT trends while continuing to strengthen RFD's ability to contract directly with large organizations.
Since then, RFD has matured our partnerships with industry leading software and hardware manufacturers as well as system integrators. By focusing on these partnerships, RFD has expanded our footprint into hardware, software and solution sales enabling us to continue serve our growing customer base and their enterprise solutions.
Today RFD's customers span from public to private multi-service organizations. We've helped hundreds of organizations design, build, purchase and implement the optimal technology solutions to achieve their business goals.
In everything we do, our core values guide us:
Be steadfast and honest
Work hard to generate growth
Have fun making and keeping our customers successful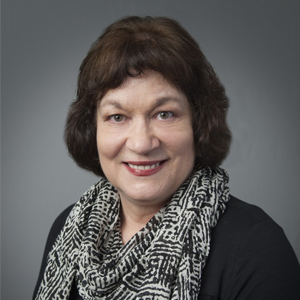 Anne founded RFD & Associates, Inc. in Austin, TX and has served as president over the last 35 years. She has over 45 years of experience in the IT industry supporting many clients and projects while relying on her extensive background in the areas of strategic planning, project and engagement management along with quality assurance and control.
Prior to starting RFD, Anne worked in Texas State government, utilities and the oil and gas industry. Since 1986, Anne has built a team of IT professionals fostering a work environment centered on meeting customer's needs. Today, RFD is a mature, very experienced and very capable organization reflecting Anne's ability to identify opportunities and retain talented people while focusing on the future.
Anne has a BA and MA in Anthropology from the University of Texas. Away from work, Anne enjoys playing tennis, cooking and oil painting.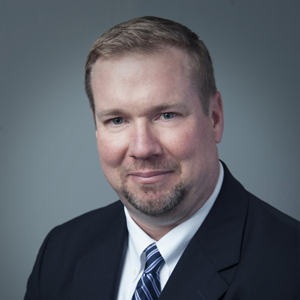 Scott's professional career spans 30 years developing and delivering IT solutions. His range of experience includes: Project and Contract Management, all phases of the Software Development Lifecycle, Multi-Tier Application Development, Software and Hardware Sales. He has been involved in many project areas. Some of which include: Child Support, Law Enforcement, Flight Simulation, Transportation, Ethics and Healthcare.
Scott joined RFD in 1996. Currently, he serves as RFD's Chief Operating Officer helping ensure RFD business and financial goals are achieved. Responsible for all RFD lines of business, he focuses heavily on customer service with the understanding that reputation is paramount. He provides guidance and support to technical staff making sure all projects adhere to the required system development methodology – RFD or customer mandated. Other duties include pricing, contract negotiations and staffing.
Scott graduated from Virginia Tech with a B.S. in Aerospace Engineering in 1992 and earned the Project Management Professional (PMP) certification in 2005. He enjoys wakesurfing with family and friends, attempting to play basketball and cheering on his daughters!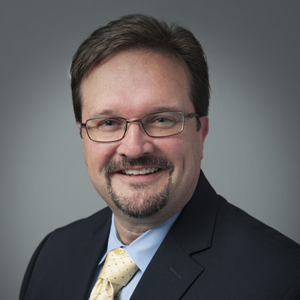 Tommy Noonan is a skilled technologist whose career spans over 20 years in developing IT solutions. His background as a developer across multiple technologies, platforms and disciplines allows him to "bridge the gap" between business needs and IT demands. Tommy has had multiple roles at RFD starting as a mainframe and distributed application developer, technical lead, IT project manager and most recently as a Solution Architect.
Tommy's role as a Solution Architect has him assisting in solution development for RFD's managed performance services. Tommy has provided IT services for both government and commercial organizations showing both sides how to drive more value out of the solutions that are implemented. The work for Tommy's clients has covered architecture, management and development of end to end solutions to meet business goals.
Currently Tommy's passion is architecting solutions for customers that give them 360-degree visibility into the operations and performance of IT systems that support what they do. Without these systems, failures within can lead to lost revenue or services to their constituents.
Tommy loves technology and much of his time when not at the office is spent generating proofs of technology to test theories. Also, spending time comparing and contrasting different solutions to be able to educate RFD's customer base on what sets one solution apart from another. There is definitely an obsession with technology.
Tommy graduated from Texas State University and holds a Bachelors of Business Administration in Computer Information Systems.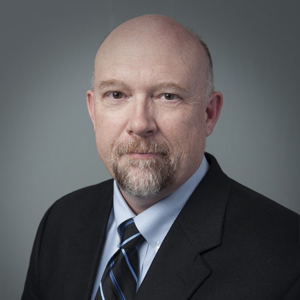 Tom Lynch, PMP
Client Engagement Manager
Tom's IT experience spans more than twenty years. In that time, he has worked as a developer, analyst, and IT manager. In addition, he has managed contracts, projects and programs for employers as diverse as the University of Texas System, The Office of the Attorney General, Texas Workforce Commission, and Dell. Tom's diverse experience on both the vendor and customer side of IT contracting gives him a unique ability to see both sides of the equation.
In his four years with RFD, Tom has played a key role in business development and opportunity pursuit activities. Tom is always eager to share RFD's knowledge and experience, and to put RFD's service delivery teams in the best position to deliver critical wins for our customers. Whether DIR is procuring a master contract or a customer has a fixed-price software project or needs IT staff to augment their own team, Tom ensures that RFD is communicating clearly about how we can make life easier for our customer.
Tom has a BA in Asian Studies and an MBA in Finance from the University of Texas. Away from work, Tom enjoys travel, reading, and movies.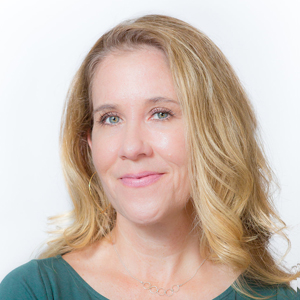 Anna Presley Burnham, PMP
Director, Oracle Practice
Anna Presley Burnham joined RFD in 2012 to manage the Oracle practice. In this role, Anna oversees all aspects of RFD's Oracle business: Net new sales, support renewals, consulting, contract management, management of the Oracle team, RFD's partnership with Oracle, and ongoing growth strategy. RFD's Oracle revenue has grown by an average of 81% year over year under Anna's leadership.
Anna's professional career spans over 20 years in Information Technology. She has experience in technical project management, business process re-engineering, software implementation, personnel management, client service and business development for private sector consulting firms and the State of Texas. Prior to joining RFD Anna served as a Director of Unclaimed Property at the Texas Comptroller of Public Accounts and PMO lead at Texas DIR. For 10 years' prior she held various roles as a consultant, technology subject matter expert, and project manager with 3 different private sector consulting firms. Anna's experience of working on both sides of the public sector IT transaction gives her a unique perspective in solving public sector IT problems.
Anna holds a Bachelor of Science from Texas A&M University and earned the Project Management Professional (PMP) certification in 2005. She resides in Austin, Texas with her two daughters.